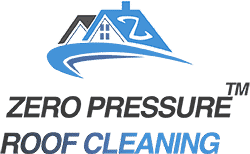 Zero Pressure Roof Cleaning Inc. was founded in 2017 by our owner James Baker, who has over 10 years of experience in the root cleaning business.. The company started as a multi-service company, doing high-pressure roof cleaning and landscaping in Lake Worth, Palm Beach and Broward County, Florida.
We found that high-pressure roof cleaning led to issues such as broken roof tiles, leaks, and customers complaining of high water bills. We took this as a challenge to create an alternative to the usual high-pressure washing / cleaning services. We devised our own 'zero pressure solution' and created our new company leveraging this exciting new roof cleaning, patio, driveway, and wall cleaning technology.
We are proud to have introduced the concept of 'Zero Pressure' instant cleaning solution to the South Florida public. This method of 'no pressure' cleaning is safer, delivers a longer-lasting clean, and expands roof life.
With our passion to serve and protect customers, our quality services and products have been revolutionizing the roof cleaning industry in South Florida and beyond!
Service areas: Palm Beach, West Palm Beach, Lake Worth, Delray Beach, Broward, and Dade Counties in Southern Florida. Contact us for a free quote today.