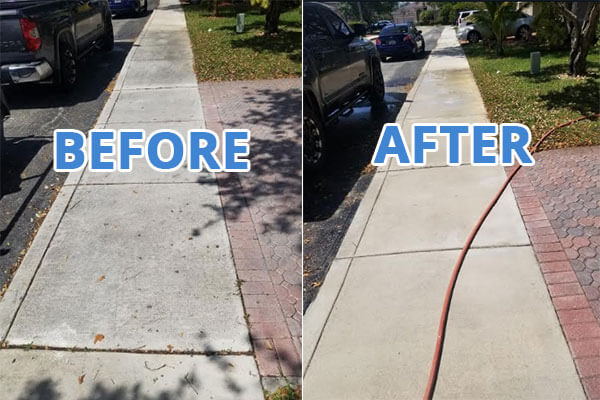 Are your sidewalks looking dirty and streaked with rust? Your sidewalk can effect the 'curb appeal' of your home. You want your home to look it's best, so consider having your sidewalks cleaned by a professional like the team here at
Zero Pressure Cleaning
.
We use state-of-the-art eco-friendly cleaning process to get your sidewalks looking sparkling clean! Just look at the photos. The results speak for themselves.
If you live in West Palm Beach and Greenacres to Boca Raton and Delray Beach, Zero Pressure Cleaning is ready to come to you to take care of your
sidewalk cleaning ( and roof, driveway and patio ) washing as well.
Don't use traditional spray pressure cleaning services. These machines shoot out water at incredible velocity and pressure, pressure washing machines typically emit between 2000 and 3000 PSI and a flow of at least 2.5 GPM. This takes a toll on the surface, causing damage and breaking up the surface. It also TAKES LONGER to complete the task.
Our new chemical technology cleans sidewalks more effectively, in less time and for less cost than pressure washing services.